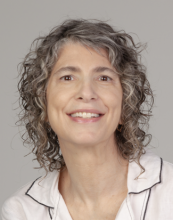 Reflections on IFIS Online Colloquium N° 44: Uncertainment Lounge - OR In urgent times, let's slow down!
In October I joined Elke Fein and fellow colleagues of the Institute for Integral Studies (IFIS) for "Online Colloquium N° 44: Uncertainment Lounge: OR In urgent times, let's slow down!" to share some background on my recent experiment in group practice, the Uncertainment Lounge. Inspired by these strange and unpredictable times that seem to invite an uncertainty-curious disposition, our first pilot was Uncertainty Lab v.1, launched at Parsons School of Design back in March 2020 as a space for experiencing uncertainty collectively and in relation to the pandemic. 
Given that our subjective experiences are often incongruent with the seeming certainties of prevailing media and institutional messages, our working hypothesis is that capacity for 'uncertainment' may help us to be more skillful amidst quotidian and grand challenges. Uncertainment Lounge is a context for loosening cherished certainties in exchange for the vitality that real-time, shared participation with the unknowable and the uncontrollable affords us. Part of the wave of collective practices proliferating worldwide, Uncertainment Lounge aims to complement our bias for certainty and consensus rather than eschewing sensemaking altogether. 
Uncertainment Lounge is a free, twice-weekly space where one can opt-in to practice 'uncertainment' in a small group setting via Zoom Conference. Starting with just enough scaffolding to start the conversation, we explore what it's like to work with a minimal frame and agenda. Crafting our own rules from scratch each time, we play across the boundaries of therapy, dialog, research and other expert domains. Although the lounge is not explicitly a teaching or therapeutic space - learning and healing do happen. Sense making and collective flow at times happens. Tension, awkwardness and incoherence also happen.
The co-presence of lounge regulars with new faces lends itself to randomness, chance operations, synchronicities in the social field while presenting challenges to the building of continuity of experience and trust. The heterogeneity of participants serves as a pop-up structure for our engagement as we encounter reference points, aims and assumptions. Each lounge is very different depending on who shows up and what emerges - sometimes more philosophical, some more political, others meta-thinky, discursive or speculative, still others raw and tender. 
What was it like to dwell together in uncertainment with the Institute for Integral Studies? I offered some background, and a taste of the practice, after which we shared and reflected on our process. We set the space with silence in the beginning to connect with the field, ourselves and the frame of uncertainty. Beginning with Elke's generative prompt, we jumped right into uncertainment, "What is the most important certainty to let go of? and what needs am I satisfying by being certain about this?" During the check-ins that followed, one participant commented, "I'm acknowledging that this is a very deep kind of question to just check in with, you know, if it wasn't such a relatively familiar space, it would have been quite unusual."
In the IFIS Colloquium, there was little need for idle chatter to fill silences due to this being a group of individuals with years of experience in we-space, circling and insight practices such as Bohm Dialogue, Collective Presencing, and Theory-U. We ranged across a palette of silences, sharing on many levels, dimensions and octaves with verbal sharing being just one. I commented, "…today was great feedback for me, experiencing this group…there was a lot more silence than there often would be. Sometimes there's a lot of chatter…more need to just fill the space" to which a fellow participant countered, "to me, it didn't feel like a lot of silence."
In the worlds of business and government, having the end goal in mind is considered best practice, and yet to what degree does this constrain our ability to be as resourceful and regenerative as we truly are? Re-enchanting uncertainty may be crucial for co-navigating our times of crisis and disorientation. The German word Verunsicherung does not translate well into English, which lacks a common term for generative uncertainty since the Poet John Keats' coined  'negative capability' over 200 years ago. Artists, engineers and scientists are fear workers because they tolerate and even catalyze negative capability. 
What does it feel like to revivify uncertainty? We noticed our preferences to know where we are heading! Suspending our reflexive tendencies to label, categorize, and reach for familiar orienting heuristics and processes is a generative practice in and of itself. We experienced the weird co-presence of playful levity and somatic tensions. "…tasting that tension a little more, you know, was interesting."  We experienced being held in unconditional regard while being uncertain and imperfect. 
What are we learning and noticing? We noticed the persistence of uncertainty and appreciated the limits of certainty. We noticed that tension is multidimensional.  "…just very aware of the tensions that silence builds in my body." Key factors may include choosing to opt-in, and granting the mutual permission to be uncertain together. "What comes up within me somatically, in my psyche, and in my thought process, when someone else's version of a preferred future differs from mine? And what choices are available to me in that moment when I sense into that difference?"
Role identifications may be highlighted. For me subjectively, being the practice and facilitating the practice are inherently in tension. My habit of being the responsible facilitator is often much stronger than my ability to practice uncertainement moment-to-moment. Out of insecurity I took too much responsibility and in the process sacrificed some perfectly grand silences! One participant commented, "... there was little silence, comparing it with phases of dialogue that I "facilitate"; I wonder what would have emerged if you had responded less with answers or statements but let the silence do the uncertainment or bringing in even more unsettling questions …?" 
In what contexts might the capacity for uncertainment have practical applications? We discussed the relevance of 'uncertainment' in media, education, politics and public health - or any context where play is absent and stakes are high. "…What does it mean if we engage more in uncertainment in political areas like a parliament (so) that instead of everybody - you know - "downloading" (Theory-U) or throwing in their positions and their statements and their certainties, what if everyone engaged together… in an exploration of what do we not know?"
The Uncertainment Lounge is a tough sell in mainstream institutional expert cultures of doing. At the same time what's exciting Is that hundreds of 'uncertainty labs' have launched all over the world in response to the pandemic. The Uncertainment Lounge seems to hail 'certainty weary' souls who are hungry for the challenge of live learning. "…when I sensed into this being together in silence and immediate memory of my system, so to speak, of the many such Bohmian, U- process- like, situations, what that generated was a feeling of joy" Comfort with negative capability has been characterized as a developmental achievement. How might we work with and design for diversity of participant fluencies with uncertainment? And what are the edgier limits of practices of uncertainment?
In letting go of complexity is there a parallel to be drawn wherein fears may hold us back in terms of social emotional development, and convictions can hold us back in our cognitive development? Are the minimal viable rules of play a feature or a bug? And how might the gamification rules and parameters be tailored to meaningful research contexts?  
"…I don't know the right word… tension that something interesting is going to happen and going to come out of that, at least that's my association that I have with this mode of being together with interesting people that can hold the silence. They can hold the space. And the next thing that came was - oh, I want more of this…"
Lisa Norton is an independent consultant and coach. She formerly served as Professor of Design Leadership in the School of Design Strategies at Parsons School of Design. Connect or register to join the bi-weekly Uncertainment Lounge here:  www.practicesof.org